Things have been so clobbered up for me, so I'm behind in posting photos...so let's get to it!
Katie finished her shawl earlier in the month: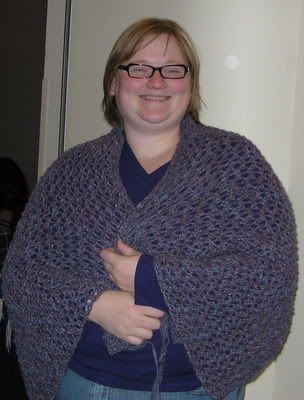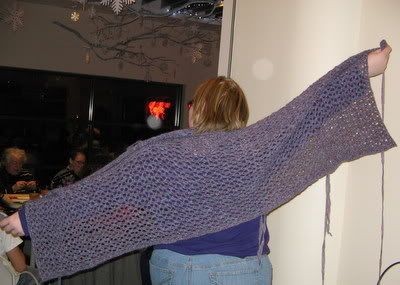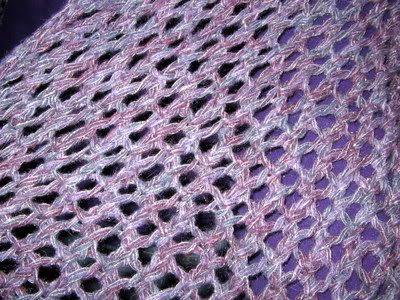 Jeanne finished her ruffled scarf: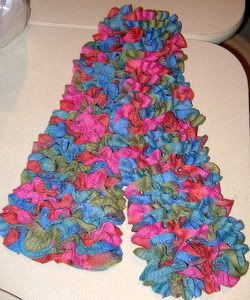 Claire is working on her Celtic Dream cabled sweater (well, for now - enthusiasm seems to be waning at this point, cable fatigue you know...):
Carol finished her sweater in time for Christmas: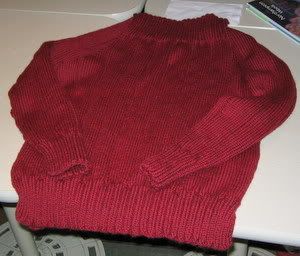 Theresa crocheted a lovely little hat: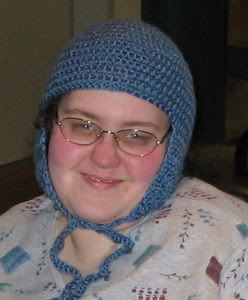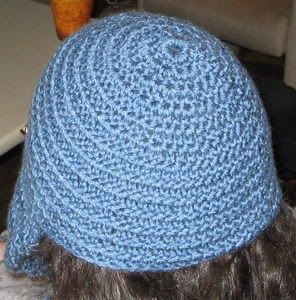 Christina crocheted a sweater for a friend out west: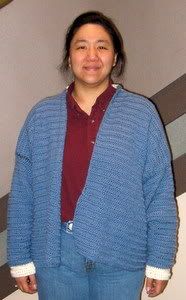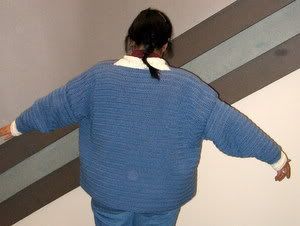 Katie was working on yarn ornaments later in the month: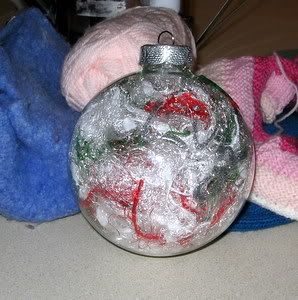 Brenda finished one sock of a pair out of the new Noro sock yarn: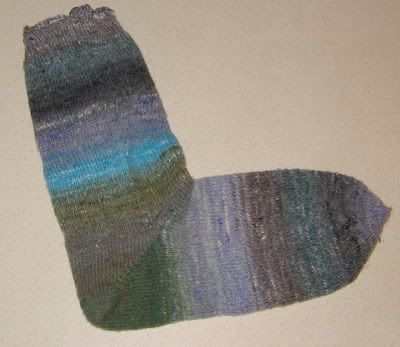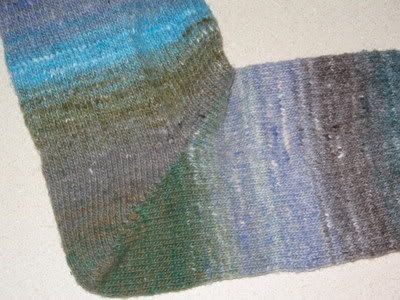 Lynn finished the scarf and hat set she was knitting, along with another beautiful scarf: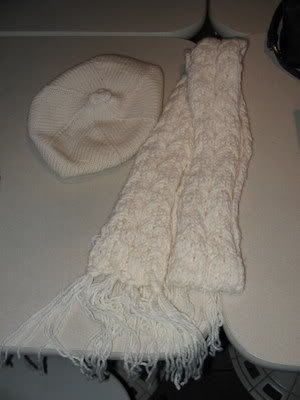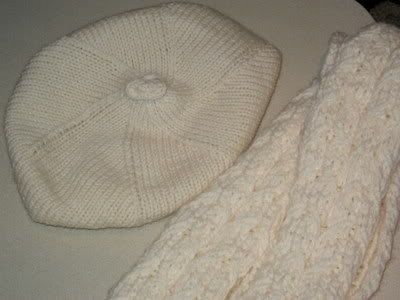 Christina also finished crocheting a tube scarf and hat set: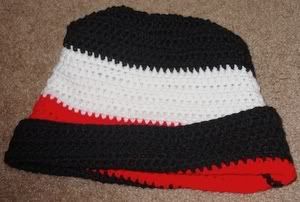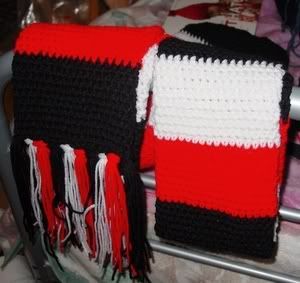 And also this lovely little hat...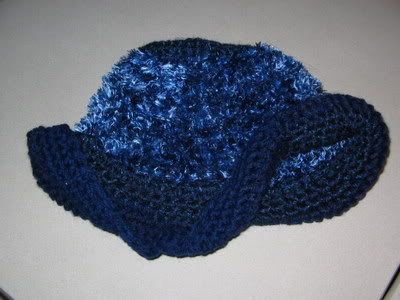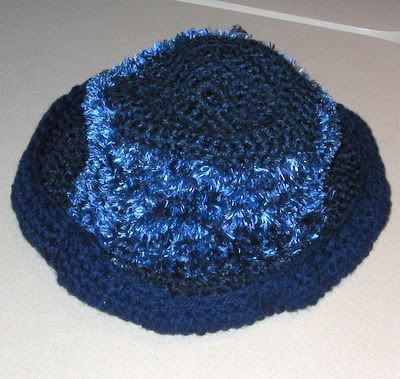 Guess who it was given to as a Christmas gift: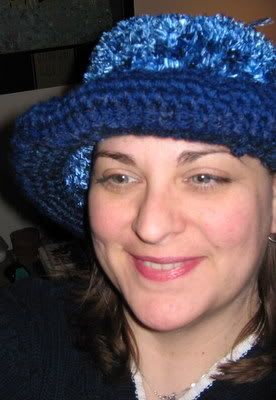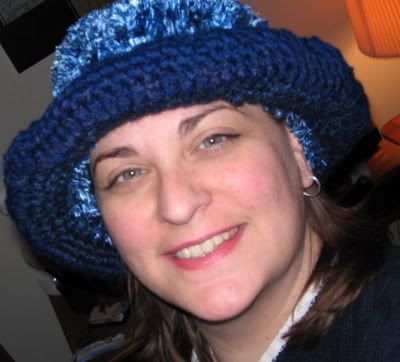 Thanks to everyone for hanging out and playing with your fiber arts - you made this year a wonderful time away from the tedium of reality on Wednesday nights & Sunday afternoons!
Happy New Year