Final project photos of 2010!
Christina crocheted and felted a pair of slippers for a friend: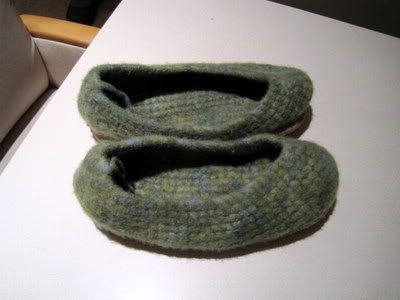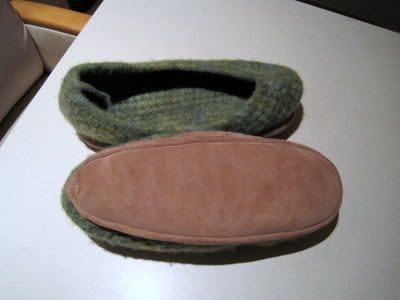 And a long poncho using the
Tunisian crochet method
(a series of good videos on the method):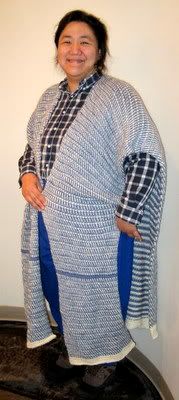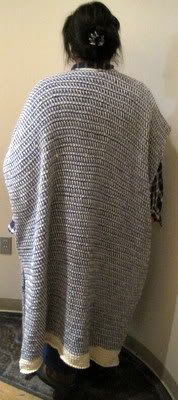 Amy finished her father's afghan:
Finally, one of our favorite little people visited us in a hat that his momma created and knit for him! Watch out, he's a charmer :)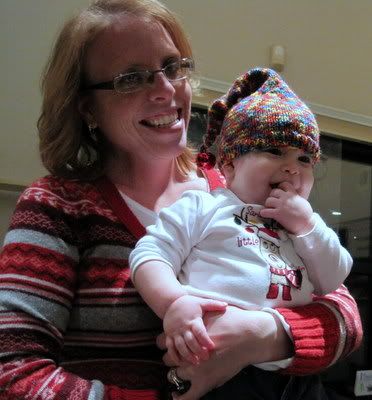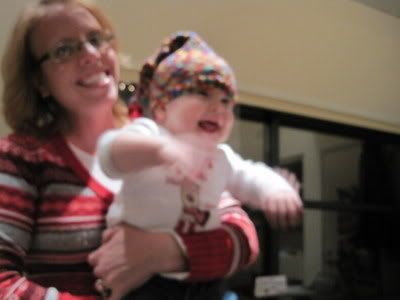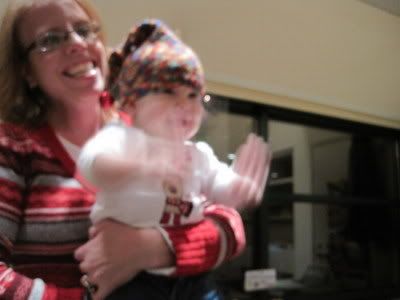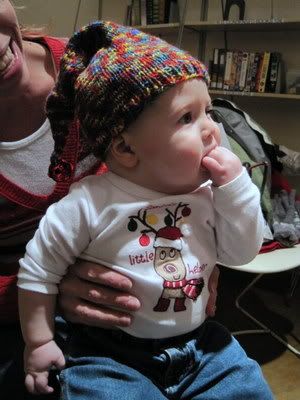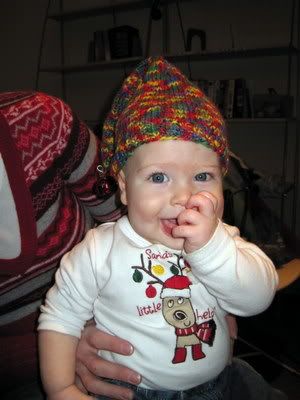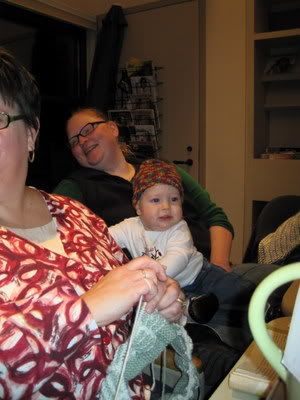 He suddenly decides that Jill needs extra charm while she's trying to finish up a row!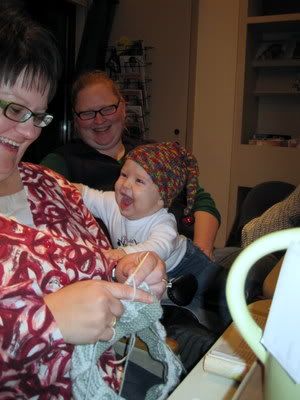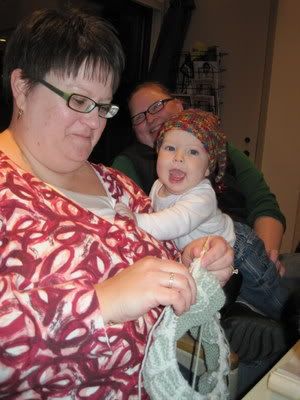 She succumbs to his charms :)
Happy New Year, everyone!