It was a really warm and windy day, but we took refuge in the cafe last night to knit...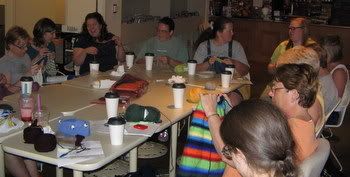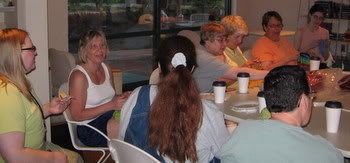 Thanks to Katie, there were 29 knitted squares for the VA Tech effort for Hokie Healing. Here's Katie's square:
And the other other 28 squares: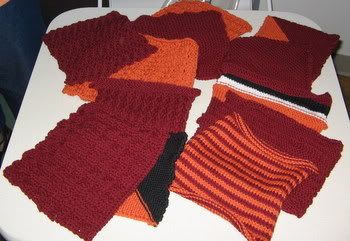 Finally, some new projects! Here's Barb's new wrap out of Wool in the Woods: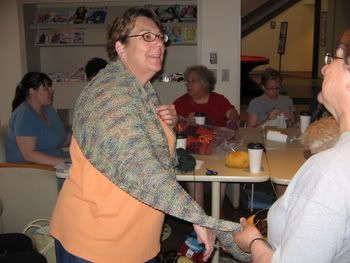 Suzanne's first pair of socks!
And Heidi's new stitch counter bag!