Deb brought in some soakers that she had been working on, in some great summer colors: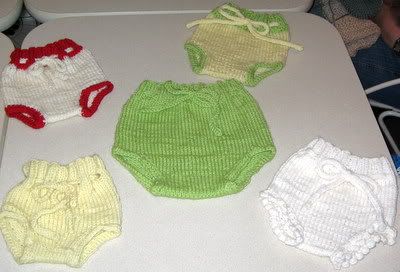 A new member, Julie, wowed us with her beautiful silk knitting: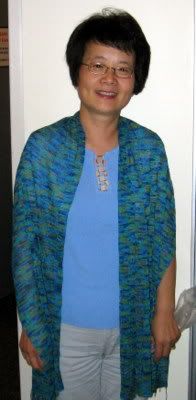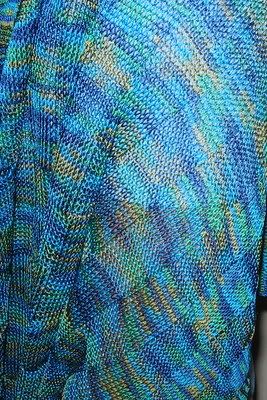 And Carol brought in a tote for me, made on her groovy new sewing machine (thanks again, Carol!) - a sheep knitting from its own fleece!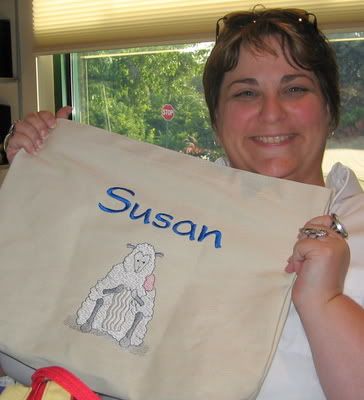 Finally, Karen hosted our latest Wine & Knit at her new home this weekend: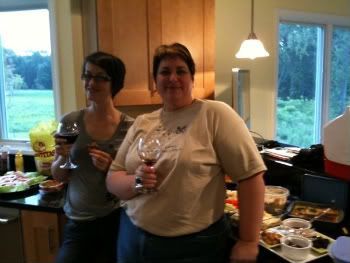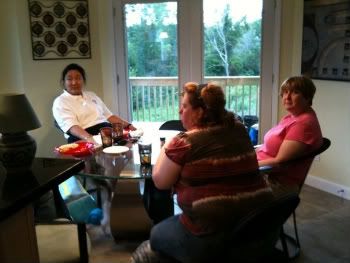 Many thanks to Karen and her husband for hosting us!