We had a nice group post-Thanksgiving last night, Darcy even joined us after too long an absence!
Judy was the only person to bring FOs in, so here you are...a beautiful blanket for one of her grandchildren.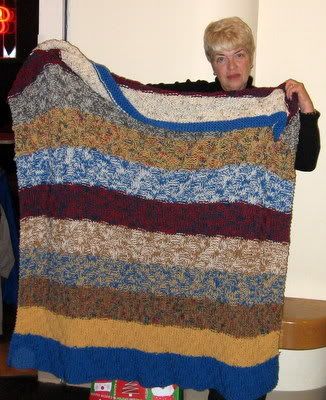 One of a set of four place mats.
And finally, a beautiful wrap out of Noro yarn!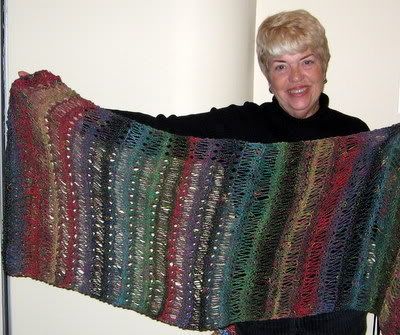 Lastly, a reminder of our upcoming meeting dates for December:
* * * * * * *
December 5
Dewey's Cafe, Bettendorf Public Library
7 pm to 9 pm
December 12
Dewey's Cafe, Bettendorf Public Library
7 pm to 9 pm
December 19 - NO MEETING
December 26 - NO MEETING
December 30
Coffee Hound Coffee Shop
Bettendorf
2 pm to 6 pm